Mains DMPQ Pdf Compilation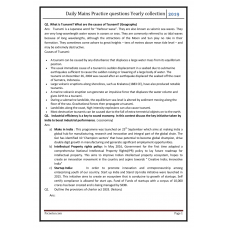 Compiled pdf file for our daily mains practice questions.
updated till feb 2019
Pages- 115
Medium of All Notes and Tests furnished by PSCNOTES.COM is English Only
Further all individual modules are in PDF Format, ie digital files only. Product untill specifically mention as printed/hardcopy are PDF or digital format only.
For any doubt kindly contact us